6 Must-Have Men's Wedding Accessories for Grooms & Groomsmen
Groomsman Gear - February 7, 2022
One of the most overlooked details during the wedding planning process is deciding what accessories the groom and groomsmen will be wearing on the big day.
Shopping for these accessories does not have to be a daunting or expensive task. Today it's easier than ever to create a coordinated look for your wedding party by shopping online. You can purchase quality items that match and can also be personalized.
To ease your decision making, we've rounded up some expert tips for choosing your groomsmen. These tips will not only ensure you've drafted the best men for the job, but these tips will also keep you from inadvertently upsetting your friends, fiancé, or future in-laws.
Keep reading for the ultimate groom & groomsmen accessories list featuring 6 must-have details for your wedding.
1. Ties
Ties are one of the best and easiest ways to create a coordinated look for your groom and groomsmen. The colors can match the bridesmaid's attire or subtly complement their colors.
Floral ties are a top wedding trend right now. You can create an even more coordinated look by sending your tie design to your florist. They can use it as inspiration for some of your floral arrangements. Guests and vendors with an eye for detail will take notice and admire your thorough planning.
Grooms are also donning eye-catching looks by pairing a printed top with a solid tie. We'll likely see even more of these bold fashion trends in 2022 and beyond.
Bow ties are still in-style for grooms and groomsmen too. You can mix it up and have the groom in a classic necktie, and then his groomsmen wearing bow ties in the same print.
Thanks to increasing options and trends, ties are becoming a conversation piece at weddings of all sizes.
2. Pocket Squares
Yes, pocket squares are in! This accessory will add sophisticated flair to your outfit. You don't have to wear a tux to pull off a pocket square. Men are wearing these wedding suit accessories with all kinds of jackets and sports coats.
A solid tie with a printed pocket square is a classic look. For a more modern and laid-back look, wear only the pocket square without a tie.
Another benefit of wearing a pocket square is that it can replace a boutonniere. It will add a nice detail to your groomsmen's suits, and they don't have to worry about smashing or losing the flowers as they hug, dance, and run errands on the wedding day.
You can definitely wear both a boutonniere and a pocket square — just make sure they are spaced out so that the pocket square is tucked low into the pocket and the boutonniere is high on the buttonhole.
3. Socks
Groomsmen socks are all too often a forgotten wedding accessory. Don't let that be the case for your wedding! After all, guests will be able to see the wedding party's socks as they dance, sit down, and walk up stairs.
Be creative when it comes to your socks! You could outfit the entire wedding party with matching socks or choose a different color for each groomsman. To take it to another level, have fun with choosing various patterns. You could stick to the classic polka dots, stripes, and argyle, or pick a more unique pattern like USA flags, tacos socks, mustaches, or geometric shapes.
Not only are socks an essential accessory, they also double as great groomsmen gifts. Add personalized packaging to the socks with your groomsmen's names, nicknames, or wedding roles. It's an affordable and thoughtful gift that your groomsmen will love.
4. Tie Clips
For both a practical and stylish accessory, look no further than the tie clip.
If you are marrying outdoors where there may be wind, then tie clips are a must-have. They'll keep everyone's ties in place instead of them flying around and twisting up. They also help keep ties out of food and drinks.
Check out these custom engraved tie clips that can feature initials, the wedding date, or their role in the wedding. Consider gifting tie clips to your groom, groomsmen, or family members.
5. Suspenders
Suspenders are great wedding accessories that can be worn with or without a jacket.
Suspenders can elevate a simple shirt-and-slacks look, or they can add an extra touch to a suit-and-tie. If you wear suspenders with your suit, it will allow you to maintain a distinguished look whenever you remove your jacket. It also looks really nice to have the suspenders on as you take getting-ready photos before the ceremony.
If your groomsmen aren't wearing jackets at all for the wedding, consider getting them groomsmen suspenders and a bowtie for a fun look that will set them apart from the guests.
6. Cufflinks
Cufflinks are charming little trinkets that add a polished look to a suit. They also make a great close-up detail shot for the photographer.
As guests take a look at the groom's new ring, they'll be impressed by his complementary cufflinks. Many online stores offer customized cufflinks, and they come in a range of different materials and shapes as well!
Bonus Tip - Photograph Accessories
Be sure to tell your wedding photographer to take specific shots of the accessories worn by the groom and groomsmen. Sock photos, close ups of the tie & tie clip, or photos of the wedding party getting dressed are all moments and details you'll enjoy looking back on.
Keep all your groomsmen accessories in one place until you're at the getting-ready location. That way you know everything is there and ready to be photographed, and you don't have to worry about anyone forgetting or missing any items.
Looking to buy accessories for your big day? We make it easy to find coordinating and stylish items for you and your wedding party. Shop our collection here.
We can't wait to see how everyone styles their groom's accessories this wedding season!
Read more from our Blog: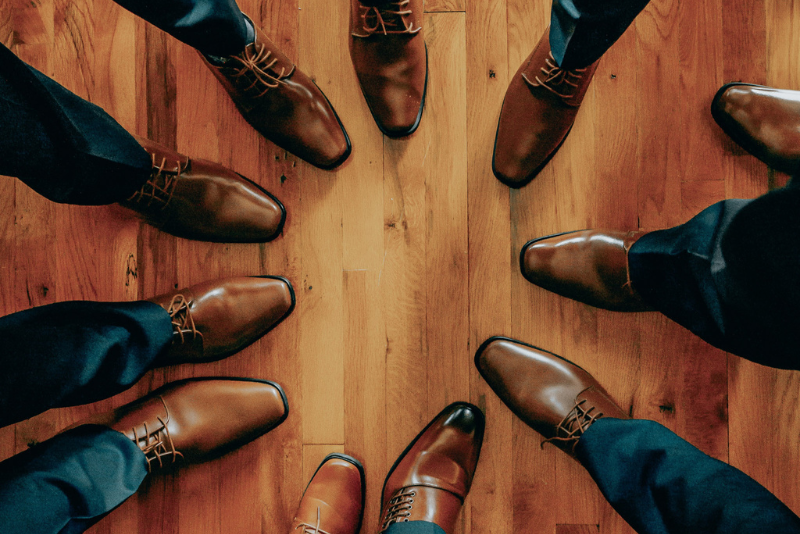 Feb 08, 2023 Jonathan Sears
Trying to decide which dress shoes the groom should wear on his wedding day? We've put together a list of the top men's footwear options to make that decision easy.
View Details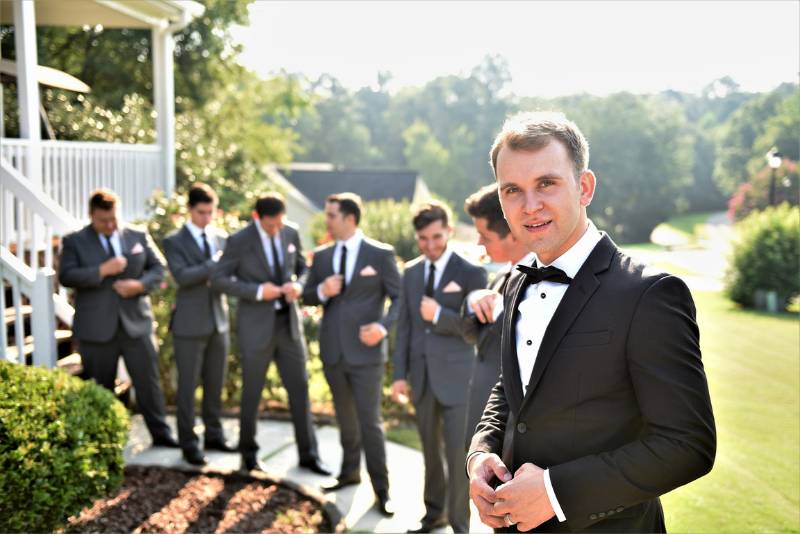 Mar 24, 2022 Jonathan Sears
Wondering how many groomsmen to have and who should make the cut?  We'll help you pick the perfect number of groomsmen for your wedding party.
View Details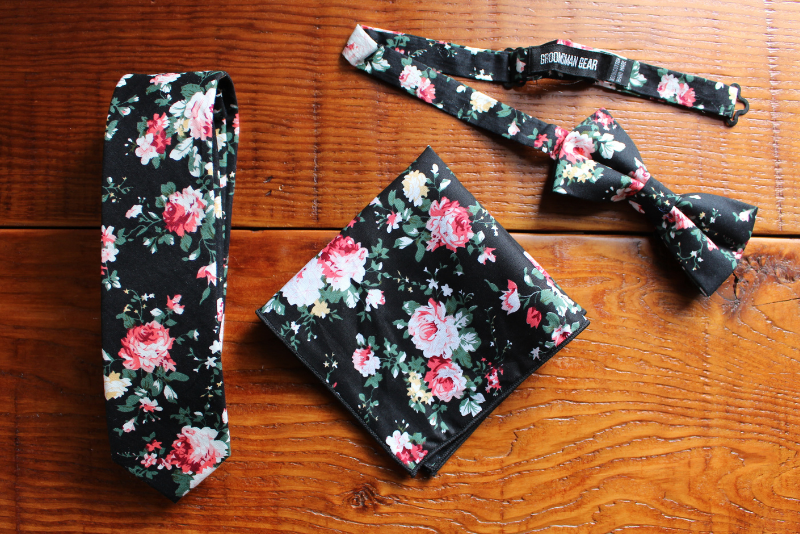 Mar 07, 2022 Jonathan Sears
Should the groom wear a tie or bow tie for his wedding? We have the answers to help you make the right decision to complete your wedding attire look.
View Details