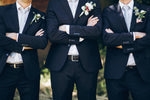 Have you been asked to be a groomsman in your friend's wedding? Our ultimate guide breaks down a checklist of 10 tried and true ways to ace your groomsmen duties and responsibilities.
---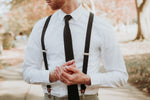 Grab your partner, gather help from your friends and family, and check out these ways to reignite some inspiration as you begin to (re-)plan your big day.
---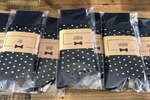 3 stellar ideas to help you find the perfect groomsmen socks for your wedding.